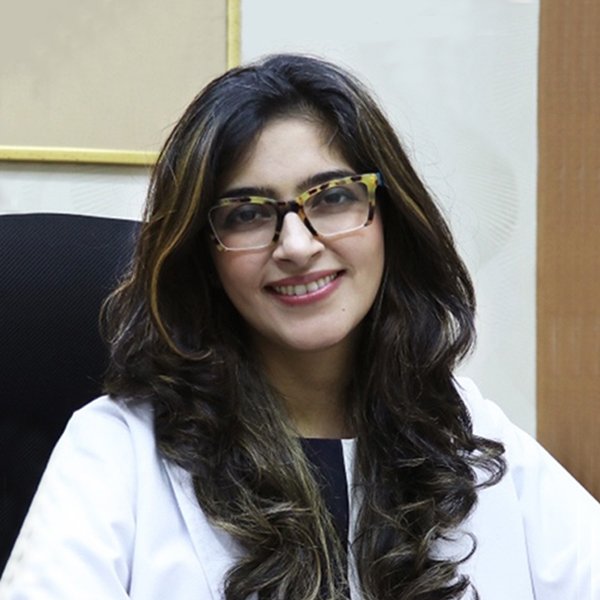 Dr. Pallavi Chandna Rohatgi
Dr Pallavi Chandna Rohatgi is a M.D ( Dermatology, venereology and leprosy) Dermatologist, Cosmetologist and laser surgeon is a Graduate From Bharati- Vidyapeeth Deemed university, Pune and M.D from K.L.E University, Belgaum, Karnataka passed out in 2011 and has been practising core Dermatology Since, then along with dermatosurgery. She finished her senior residency from S.D.N.H, Delhi and has an experience in all sort of dermatology emergencies and dermatosurgery. She was a consultant dermatologist in KAYA in past and has vast experience in indication of Lasers in dermatology.
Currently she is a consultant in Max Panchsheel and co-founder of Dermedico and has been practising very refined, dermatology & cosmetology practise including biologics in dermatology to Anti-aging treatment including Botox and Fillers.
She has her keen interest in lasers and has been using them for laser hair reduction, Melasma, Acne scar, Rosacea, Pigmentation & Skin Rejuvenation. She has a keen interest in Academics and has been speaker in National & International form in past.
Dr. Vaibhav Rohatgi is a M.D (Internal Medicine) Consultant Physician who Graduated from Himalyan Institute of Medical Sciences, Jolly Grant, Dehradun in 2005 and M.D from Sarojini Naidu Medical College, Agra in 2009. Following his Post-graduation, he worked at various prestigious Medical Institutes in Delhi NCR. He was Senior Resident at A.I.I.M.S in Department of Clinical Medicine, then in Department of Internal Medicine at Safdarjung Hospital, where he worked for three years, looking after the Main Emergency, In-patient and Out-patients in Medical as well as Gastroenterology OPD. Further, he worked extensively in the Cardiac ICU and Non-Invasive Lab at Fortis Escorts Heart Institute, Okhla, New Delhi under Dr. Sameer Srivastava, taking care of patients with Myocardial Infarction, Heart Failure, Uncontrolled Hypertension, Valvular and Thrombotic Cardiac Diseases.
Later, he joined as one of the first Associate Consultant's, when the Department of Internal Medicine was formed at Jaypee Hospital, Sector – 128, Noida, in 2014. There, under Noida's famous Physician Dr.Vinay Labroo, he took care of Emergency and ICU patients along with handling Preventive Health Check-up OPD.

Dr. Vaibhav has been at the forefront in all the Institutes he's worked at, especially during various Epidemics, Vis-à-vis Dengue, Chikungunya, Typhoid, Swine Flu and Covid-19. Apart from treating Infectious Diseases, he is well versed in Managing Metabolic disorders like Diabetes, Hypertension, Dyslipidemia, Thyroid ds. etc; G.I Disorders like Hepatitis, Fatty Liver, Peptic Ulcer Ds., Colitis etc; and providing Preventive Health Advice for a Healthy Life. With over 10 years of experience, Dr. Vaibhav is currently providing his Health Expertise to patients as a Consultant Physician at Max Panchsheel and also at Dermedico Clinic, Defence Colony.
About Us - Best Dermatologist in Delhi
Dermedico clinic by Dr Pallavi Chandna Rohatgi is one of the best clinics in south Delhi vicinity.The clinic is equipped with all the OPD based procedures along with a separate procedure room for conducting anti-aging services like Botox and filler of face and other body parts. Dermedico clinic is equipped one of the best technology for laser hair reduction, with minimum downtime and discomfort and maximum result.
We have patients for laser hair removal from all agesand have been delivering satisfactory results to almost all the patients. Clinic is well spacious, well-lighted as well and is placed quite centrally in the city.