Step 1
Click on Book Appointment
Step 2
Ping us on Whatsapp
Step 3
Decide on Offline/Online Appointment
Step 4
Sit amet consec adipiscing elitsed eiusm tempor
Best Dermatologist & Skin Specialist in Delhi
Where your journey to optimum skin & health care begins. Our aim & passion is to provide you with the right skincare & medical solutions.
Dermatology
We specialize in several skin care services for both, men and women, to enhance the health and beauty of your skin by offering scientifically proven treatments using USFDA approved technologies, assuring your safety and comfort with best results.
Physician
An Internal Medicine Doctor, also called a Physician, is one who applies scientific knowledge and expertise to the diagnosis, treatment and holistic care for children (12 years and above) and adults, across the spectrum of health to complex illnesses.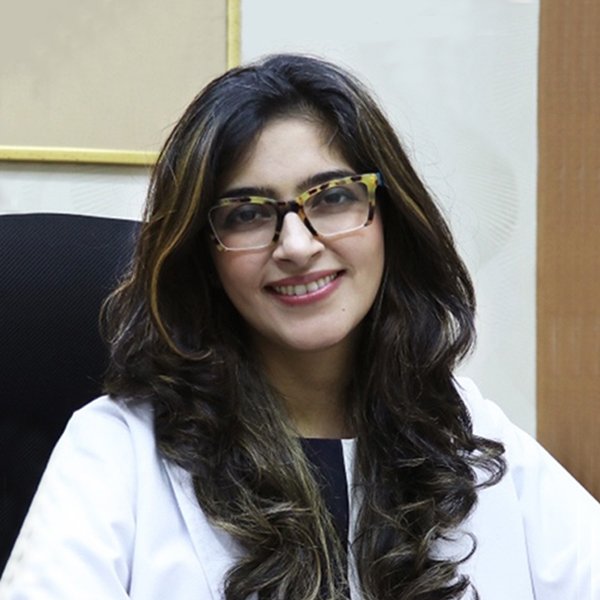 Dr. Pallavi Chandna Rohatgi
Dr. Pallavi Chandna Rohatgi is an M.D (Dermatology, Venereology and Leprosy) Dermatologist, Cosmetologist and Laser Surgeon who graduated from Bharati Vidyapeeth Deemed University, Pune and M.D from K.L.E University, Belgaum, Karnataka in 2011. She has been practicing core Dermatology since then along with Dermatosurgery. She finished her senior residency from S.D.N.H, Delhi and has experience in all sort of Dermatological emergencies and Dermatosurgery.
She was a Consultant Dermatologist at KAYA Skin clinic in the past and has vast experience in indication of Lasers in dermatology. Currently, she is a consultant at Max Panchsheel and co-founder of Dermedico Clinic and has been practicing dermatology & cosmetology, right from biologics in dermatology to Anti-aging treatment including Botox and Fillers in cosmetology.
She has keen interest in lasers and has been using them for laser hair reduction, Melasma, Acne scar, Rosacea, Pigmentation & Skin Rejuvenation. She has been speaker in National & International form in past.
Dr. Pallavi Chandna Rohatgi Specialist in all type of skin problems
Dr. Vaibhav Rohatgi is a M.D (Internal Medicine) Consultant Physician who Graduated from Himalyan Institute of Medical Sciences, Jolly Grant, Dehradun in 2005 and M.D from Sarojini Naidu Medical College, Agra in 2009. Following his post-graduation, he worked at various prestigious Medical Institutes in Delhi NCR. He was Senior Resident at A.I.I.M.S in the Department of Clinical Medicine, then in Department of Internal Medicine at Safdarjung Hospital, where he worked for three years, looking after the Main Emergency, In-patient and Out-patients in Medical as well as Gastroenterology OPD.
Dr. Vaibhav has been at the forefront in all the Institutes he's worked at, especially during various Epidemics, Vis-à-vis Dengue, Chikungunya, Typhoid, Swine Flu and the pandemic of Covid-19. Apart from treating Infectious Diseases, he is well versed in Managing Metabolic disorders like Diabetes, Hypertension, Dyslipidemia, Thyroid ds. etc; G.I disorders like Hepatitis, Fatty Liver, Peptic Ulcer Ds., Colitis etc; and providing preventive Health Advice for a healthy Life.
With over 10 years of experience, Dr. Vaibhav is currently providing his Health Expertise to patients as a Consultant Physician at Max Panchsheel and also at Dermedico Clinic, Defence Colony.

Dr. Vaibhav Rohatgi Specialist in all type of Medical Illnesses
Facebook Twitter Youtube Pinterest Instagram Linkedin It goes without saying...
Read More
Happy Patient
What others say about Dermedico! Meet our happy Patient
I have been a regular patient since past 1.5 years , and the results i obtained are amazing. The medication and procedures are very simple and effective. If you are looking for a better skin she's the best in town.
Dr Pallavi- a remarkable doctor with patience and excellence. She not only listens to your problem but also explains the disease and the remedy. Extremely effective medicines and has cured my facial redness, marks. Her daily creams and medication has made my skin much better along with stopping hairfall and treatment for open pores. Highly recommend and can't thank her enough.
I've been going to Dr Pallavi for over 6 years now. She's fixed my skin without any heavy medications. Just plain vitamins and creams! She's my go-to dermatologist, highly recommend her!
Best Dermatologist, Skin Specialist in Delhi
Welcome to Dermedico, your one-stop shop for all of your skin and hair concerns. We are a group of highly experienced and qualified dermatologists dedicated to providing our patients with the best treatment and care possible. We have established ourselves as one of the best skin clinics in Delhi NCR, specialising in a wide range of services ranging from general dermatology to advanced cosmetic procedures.
Our clinic is outfitted with cutting-edge technology and equipment, and we only use the most advanced and well-proven methods to treat our patients. Whether you're looking for a treatment for acne, wrinkles, or any other skin issue, our team of experts has you covered. At Dermedico, we understand that each patient is unique, with different concerns and needs. That is why we provide personalised treatment plans that are tailored to our patients' specific needs. Our dermatologists and hair specialists work closely with each patient to understand their concerns and expectations before recommending the best treatment options available
We are extremely proud of our highly experienced and qualified doctors, who have been recognised as some of Delhi's best dermatologists . Our team includes some of the country's top dermatologists , who have extensive experience treating a wide range of skin issues. Our services include midface fillers, jawline contouring, botox for forehead wrinkles, hyperhidrosis, under-eye chemical peels, PRP for eyes, lip augmentation, mesotherapy for face , dermaroller treatment, and many more. We also offer electrocautery treatment, IPL photofacial, photofacial treatment, and plasma therapy for the face.
We understand that selecting the right dermatologist can be difficult, which is why we work hard to make our patients feel at ease. Our clinic is warm and welcoming, and our staff is friendly and knowledgeable. We take the time to listen to our patients and understand their concerns before providing them with the best treatment and care possible. We are centrally located in Delhi NCR and are easily accessible from all parts of the city. We have several locations in Delhi, including South Delhi and Defence Colony, to make it easier for our patients to visit us. Our clinics are outfitted with cutting-edge facilities and equipment, ensuring that our patients receive the best possible care.
Dermedico believes that everyone has the right to feel confident and at ease in their own skin. That is why we are dedicated to providing our patients with the best treatment and care possible, assisting them in achieving their goals and regaining their confidence. We believe that beauty emanates from within, and our goal is to assist our patients in feeling beautiful from the inside out. So, if you're looking for the best dermatologist in Delhi, Dermedico is the place to go. Make an appointment with us today to take the first step towards having healthy and beautiful skin
Popular Partners
Our World Wide Partners
News Blog & Articles
Get Every Single Updates Latest News & Blog
April 7, 2023
Facebook Twitter Youtube Pinterest Instagram Linkedin It goes without saying that
April 7, 2023
Facebook Twitter Youtube Pinterest Instagram Linkedin Have you ever wondered what
March 10, 2023
Facebook Twitter Youtube Pinterest Instagram Linkedin Dr. Pallavi Chandna Rohtagi, the
Do you think your skin has become dull and has lost all its vigor? If yes, then you should visit Dermedico Clinic
If you're looking for a solution to dull, lackluster skin, look no further than Dermedico Clinic. With their advanced skincare treatments and state-of-the-art technology, they can help you achieve a radiant, youthful glow that will leave you feeling confident and refreshed.
At Dermedico Clinic, their team of experienced skin care professionals is dedicated to providing personalized treatment plans to help you achieve your specific skincare goals. They offer a wide range of services, including chemical peels, microdermabrasion, laser treatments, and more, all designed to rejuvenate and revitalize your skin.
One of their most popular treatments is HydraFacial, which is a non-invasive, multi-step procedure that cleanses, exfoliates, and hydrates the skin. This treatment is suitable for all skin types and can help reduce the appearance of fine lines and wrinkles, hyperpigmentation, and acne.
Dermedico Clinic also offers a variety of laser treatments, including laser hair removal, laser skin resurfacing, and laser tattoo removal. These treatments use advanced laser technology to target specific areas of the skin, resulting in a more even, smooth complexion.
If you're looking for a more intensive treatment, Dermedico Clinic also offers micro-needling, a procedure that uses tiny needles to create microchannels in the skin, stimulating the production of collagen and elastin. This treatment can help reduce the appearance of fine lines and wrinkles, acne scars, and other skin imperfections.
At Dermedico Clinic, they understand that every person's skin is unique, which is why they offer personalized consultations to assess your individual needs and create a customized treatment plan. Their team of experts is dedicated to providing the highest quality of care and ensuring that you achieve the best possible results.
So if you're ready to say goodbye to dull, lackluster skin and hello to a radiant, youthful complexion, visit Dermedico Clinic today. With their advanced skincare treatments and experienced team of professionals, you can achieve the beautiful, glowing skin you deserve.
We are living in an era now where it is beauty and charm which are regarded as the essence of life. Do you think that your skin has become dull and it has lost all its vigor? If yes, then you should visit the dermatologist in Delhi who will help you to rejuvenate your skin and regain its lost glory and charm. The dermatologists at Dermedico provide a wide range of skin care services that have been thoughtfully created to improve patient's appearance and rejuvenate their skin. Our skin begins to look gloomy and lifeless over time because it is constantly exposed to dirty, harsh environments. Also, our poor eating habits, and use of alcohol, caffeine as well as cigarette takes a toll on the skin and fade the radiance. Are you looking for ways to keep your skin intact condition? If you want to get all of your skincare needs met, you should come to our clinic.